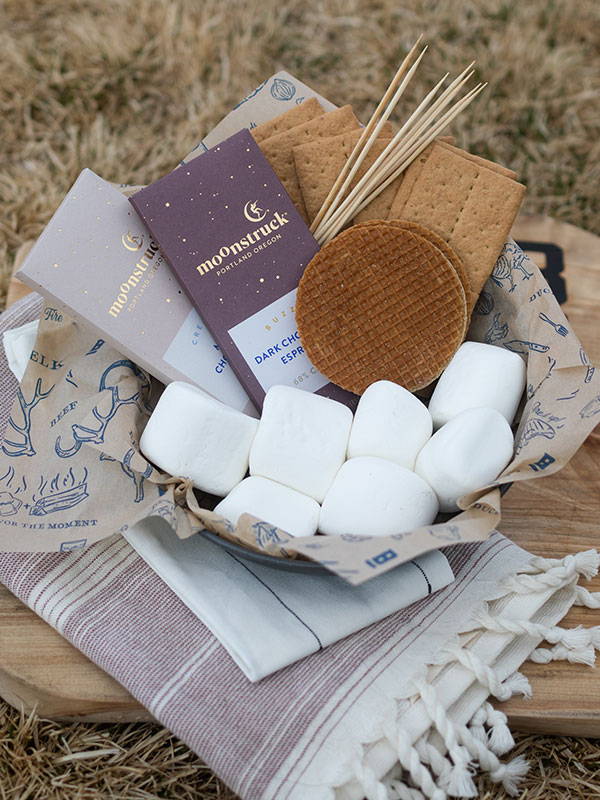 Campfire Classic, Upgraded
S'mores are a time-tested campfire classic, but who says you can't make a good thing even better? Here are three updated recipes to make sure you have something for even the pickiest dessert critics at your next campfire gathering.
While all of these can absolutely be made over a traditional fire pit, the Burch Barrel is the ultimate S'mores companion. Open flames are contained within the barrel, providing a less intimidating experience for younger children who are scared of being close to an open flame. Additionally, the double-wall design keeps the external surface of the barrel at a cooler temperature than traditional grills - perfect for tiny hands!
1. Dark Chocolate & Salted Caramel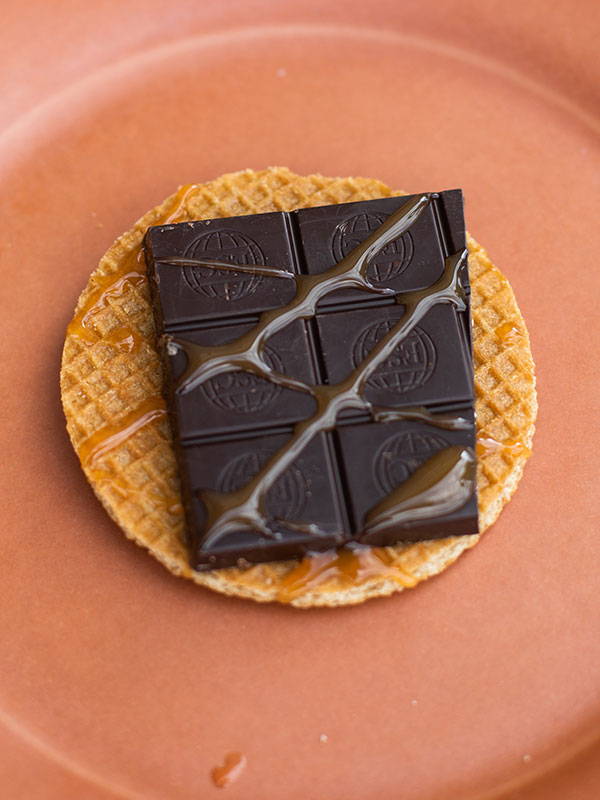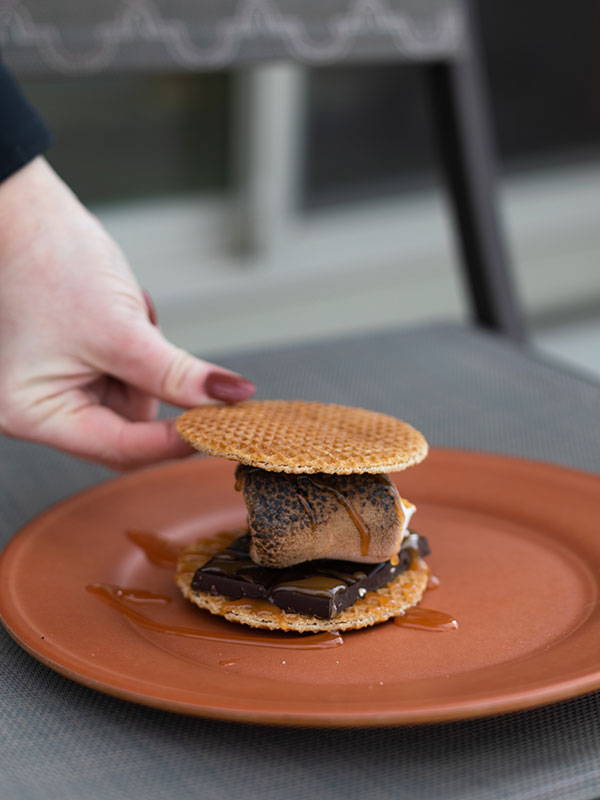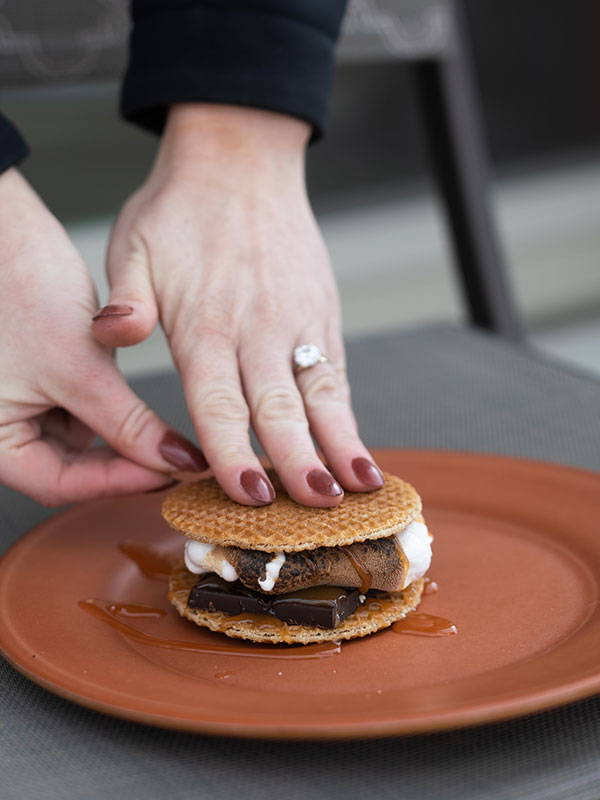 2 Stroopwaffle cookies
Dark Chocolate and Sea Salt chocolate bar
Caramel Sauce
Marshmallow

Place a few squares of your dark chocolate on a single stroopwaffle cookie and drizzle with caramel sauce. Once your marshmallow has toasted to your liking, add to the stack with the other stroopwaffle cookie piece. Drizzle with extra caramel on top if desired!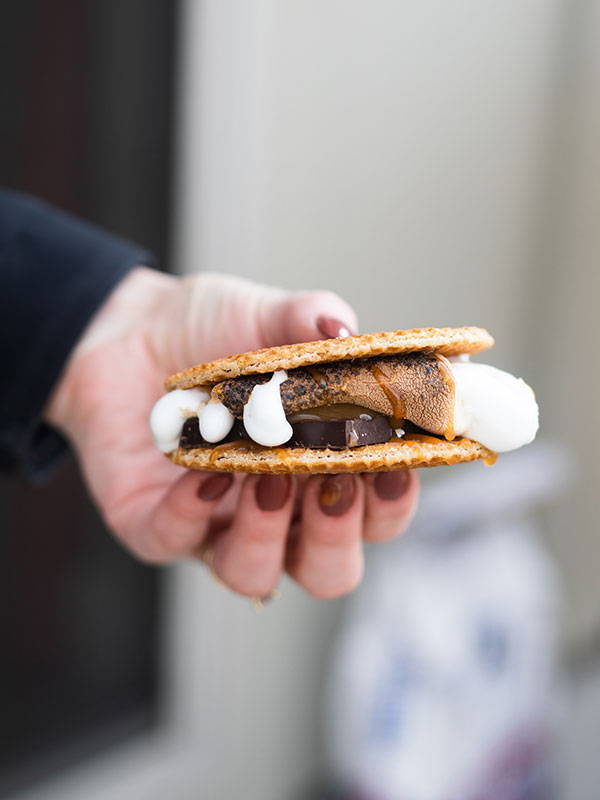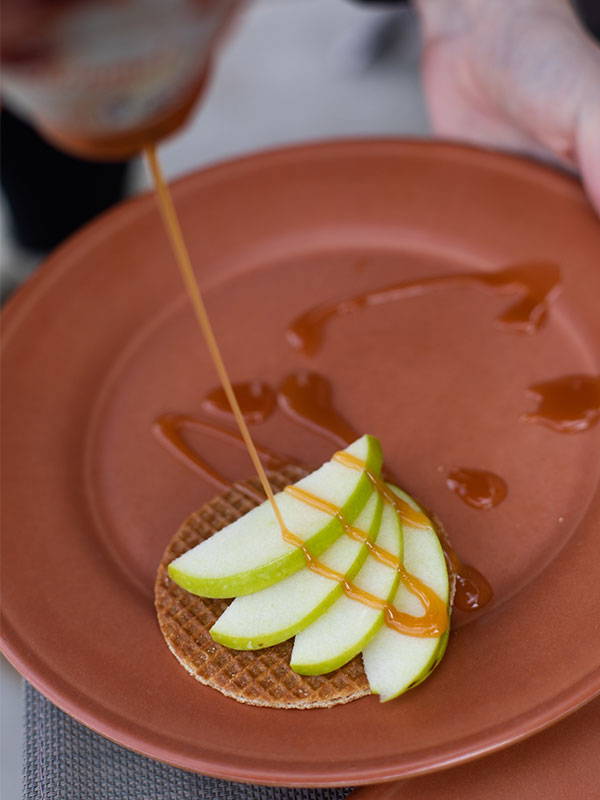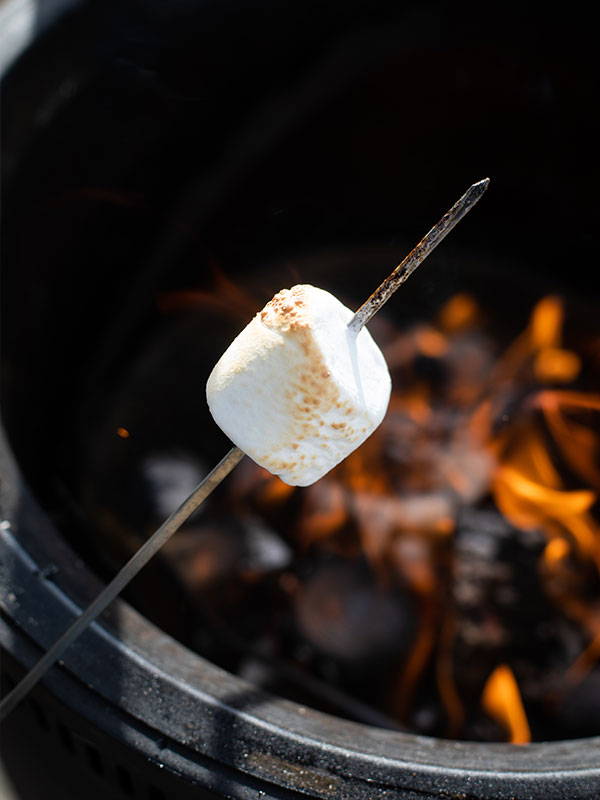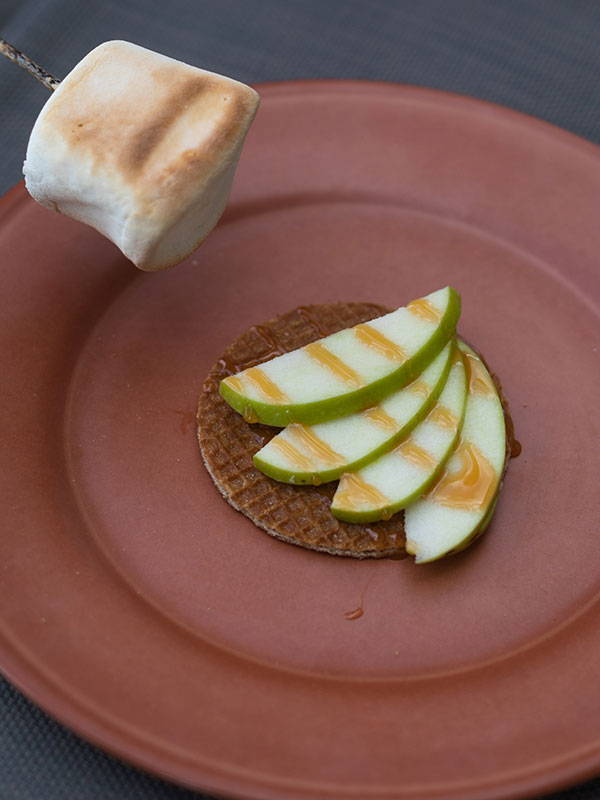 2 Stroopwaffle cookies

4-6 thinly slices of a granny smith apple

Caramel Sauce

Marshmallow
Arrange your apple slices onto a single stroopwaffle cookie and top with a drizzle of caramel sauce. Roast your marshmallow and sandwich with the second stroopwaffle!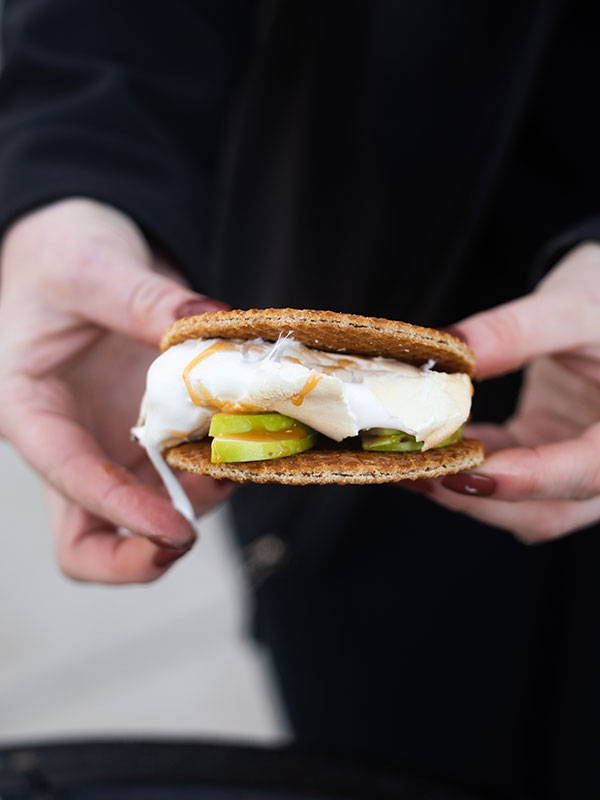 3. Hazelnut & Peanut Butter Cup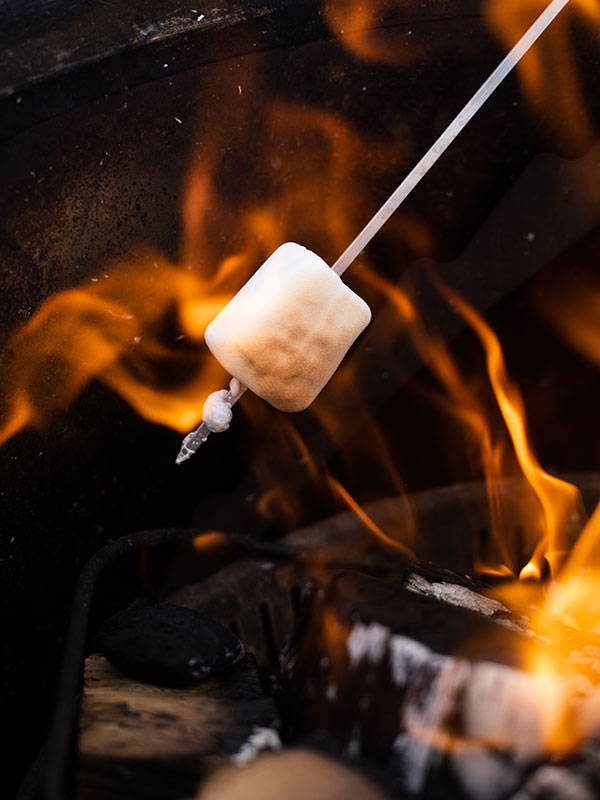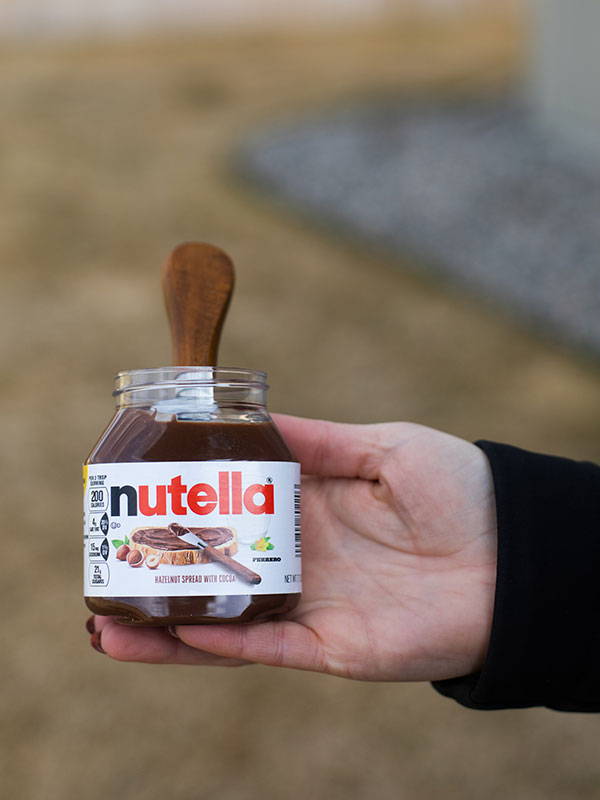 Nutella spread
Peanut Butter Cup
Graham Crackers
Marshmallow

Many people have already tried adding a peanut butter cup to their s'mores - but this upgrade takes it to the next level.
Spread a dollop of Nutella on a graham cracker to secure the peanut butter cup in place. Sandwich your toasted marshmallow with another graham cracker to complete!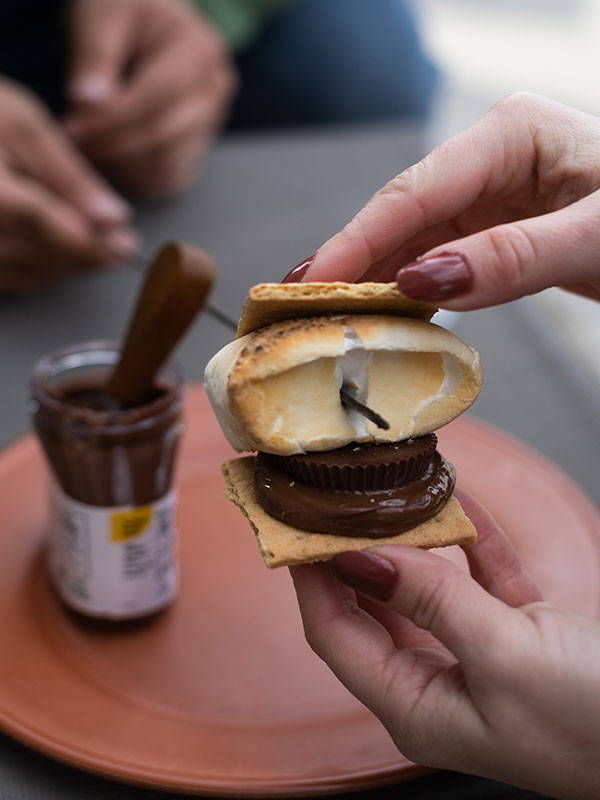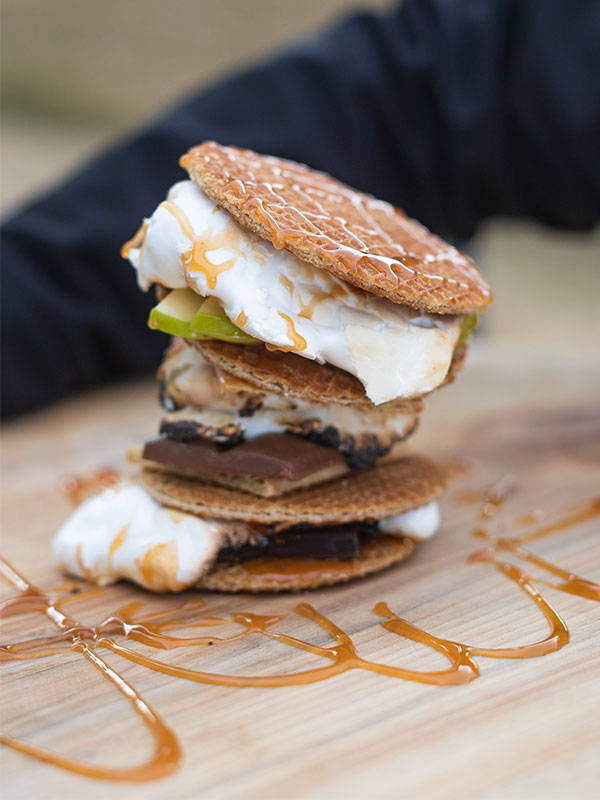 ---