Bourbon by the Barrel Anyone?
It's officially the first day of fall, and here in Montana that means that our temps will quickly start to drop. Colder nights give us an excuse to whip up a large batch of our favorite fall cocktail, the Spiced Montana Honey Old Fashioned.
Made with local Montana honey, fresh rosemary and orange slices grilled right on the barrel, this fall-forward cocktail is the perfect choice for those chilly nights spent keeping warm by the Barrel.
Spiced Honey Simple Syrup
1/2 cup Montana Honey
2 Rosemary sprigs
2 Cinnamon sticks
1" fresh Ginger, peeled
1 tsp vanilla extract
In a saucepan, mix the honey, rosemary, cinnamon, vanilla and ginger. Stir regularly until it comes to a boil.
Boil for 3 minutes and remove from heat.
Let cool and remove rosemary, cinnamon, and ginger by straining.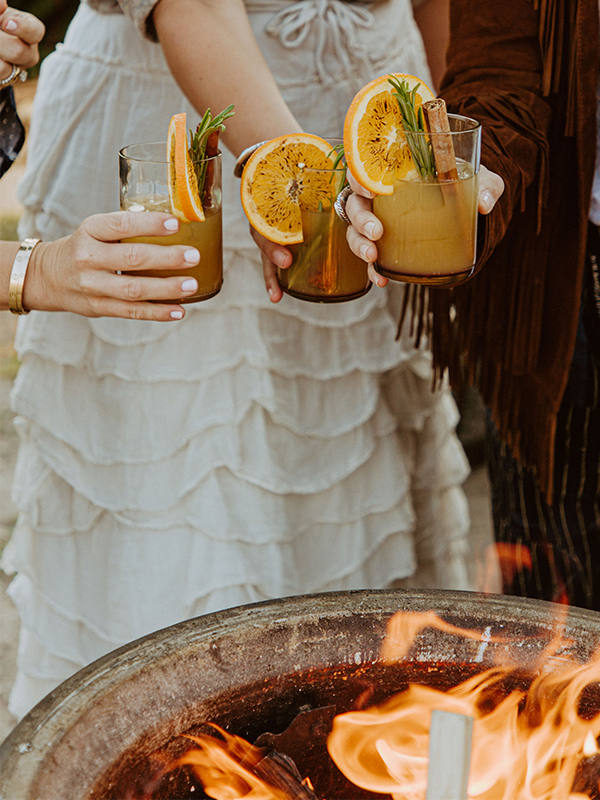 1 Orange, ½ sliced and grilled

½ c. Orange Juice

4 oz Lemon Juice

3 Dashes of Orange Bitters

8 oz Bourbon of choice

3/4 oz Spiced Honey Simple Syrup (above)
In a pitcher , combine all ingredients above. Chill until ready to serve.
Serve over ice and garnish with a combination of the grilled orange slices, smoked rosemary sprig, and cinnamon stick.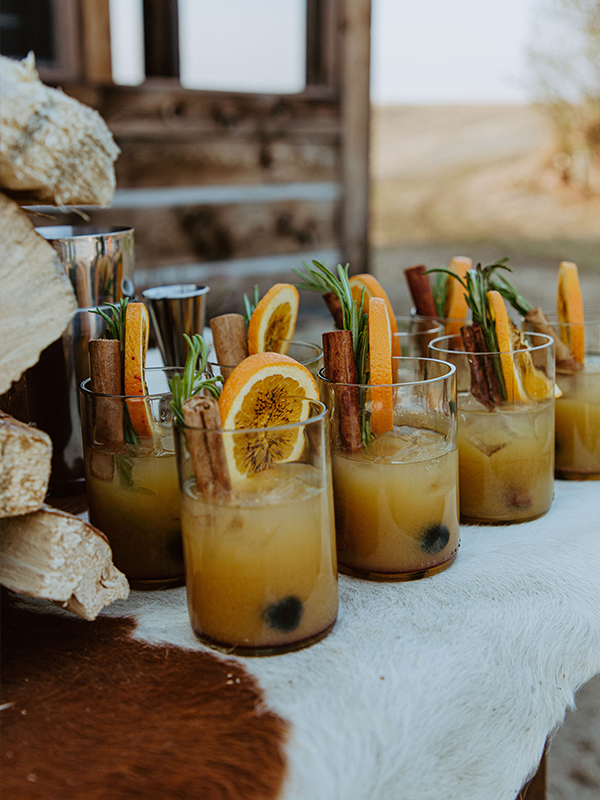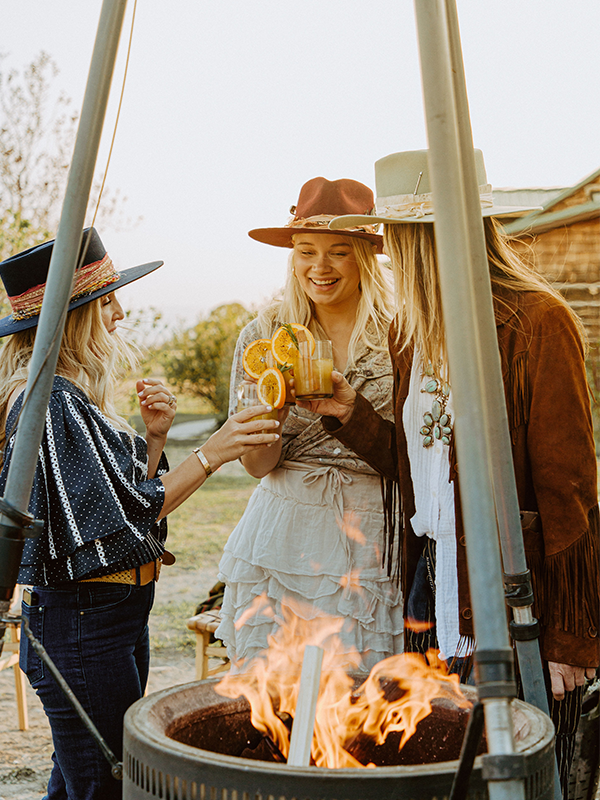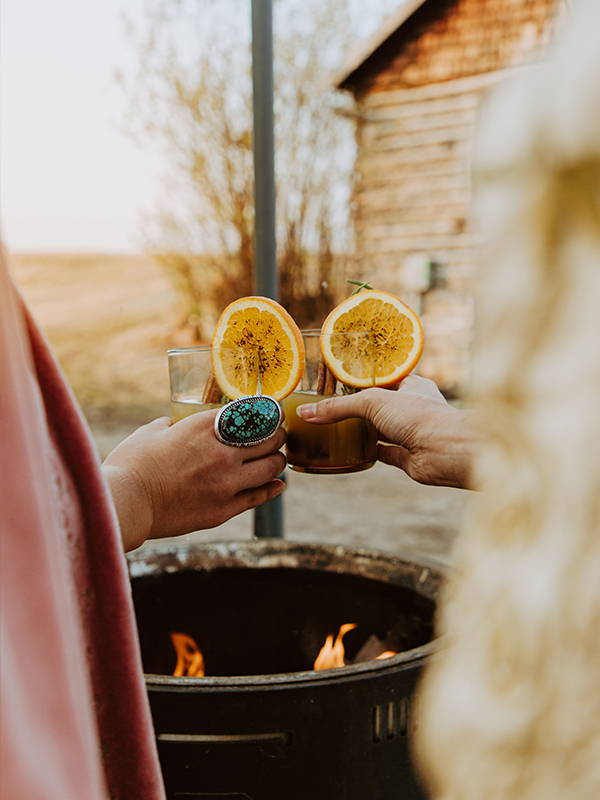 ---