Cookie Dough S'mores?! Yeah, we went there. This super fun, easy s'mores recipe is sure to satisfy your sweet tooth and provide you with quality time around the fire with loved ones. Adding edible cookie dough to a basic s'mores recipe brings forth an additional flavor and texture that is unmatched. The perfect bite awaits.
---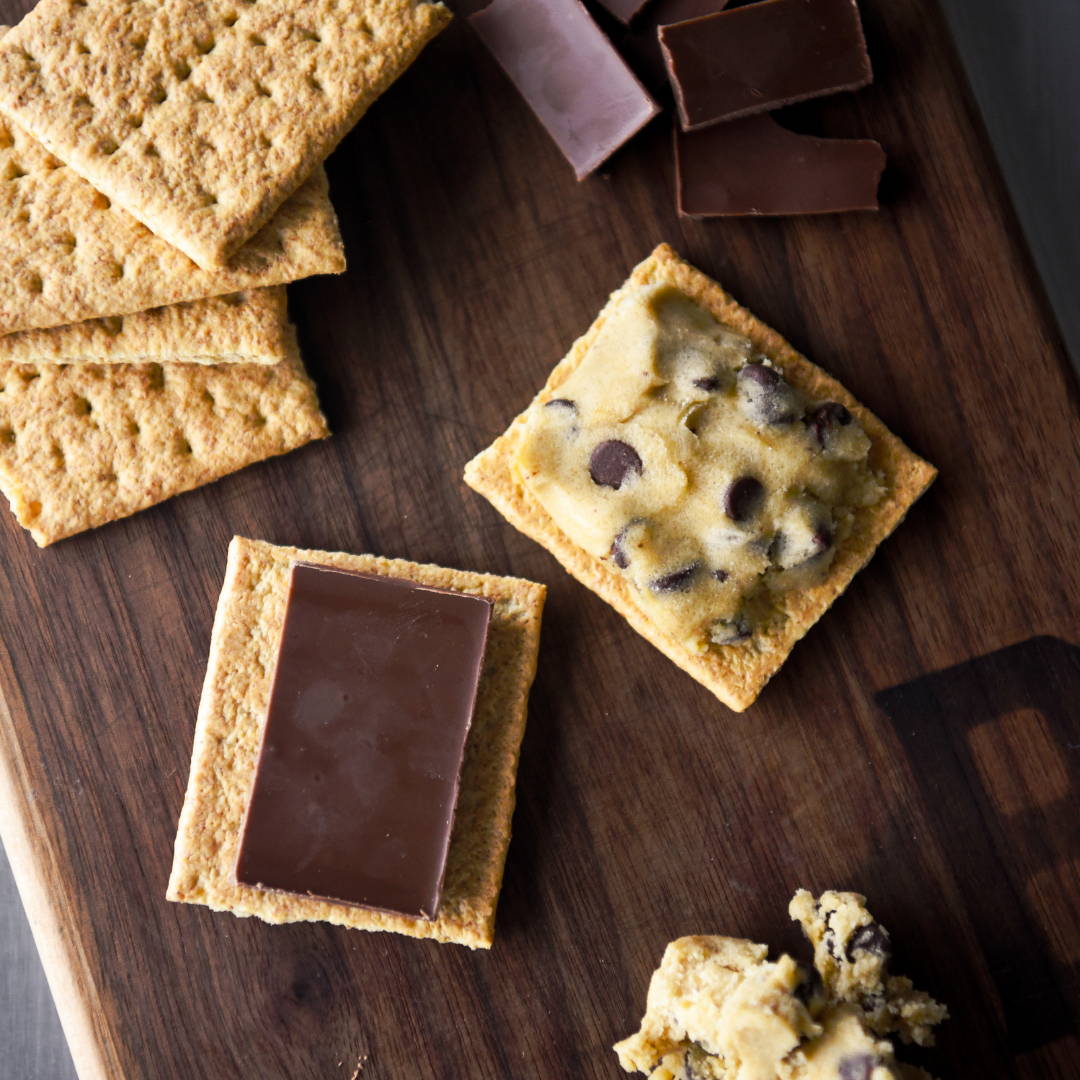 Prep your graham cracker halves with chocolate on one half and a tablespoon of edible cookie dough on the other. Remove your Burch Barrel lid and grill grate. The, build your fire.
---
Roast your marshmallow over the Burch Barrel to desired toastiness.
---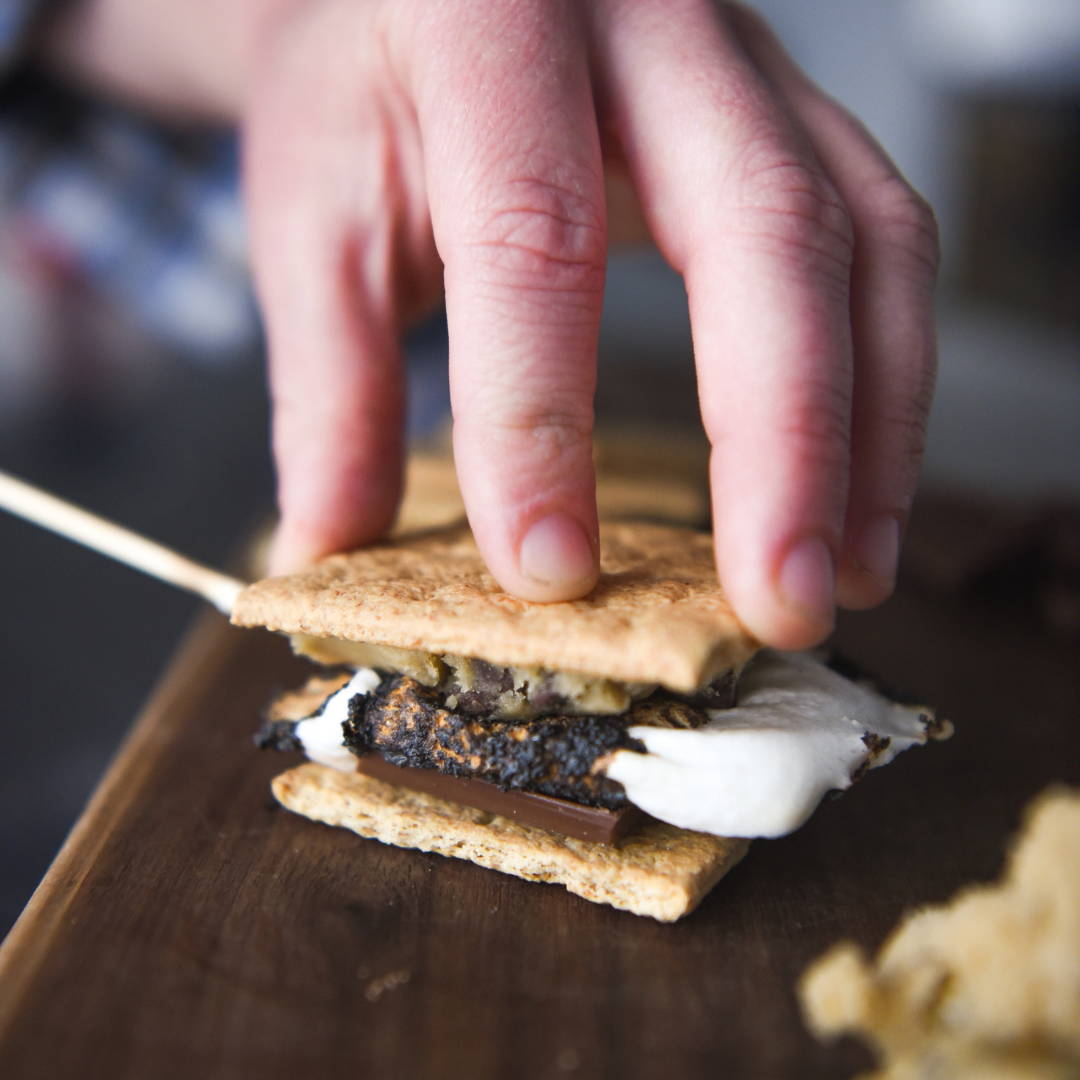 Place your toasty marshmallow between the layered graham cracker halves and carefully slide the marshmallow off of your roasting stick - ENJOY!
Chocolate Bar

Graham Crackers

Edible Cookie Dough

Marshmallows
---