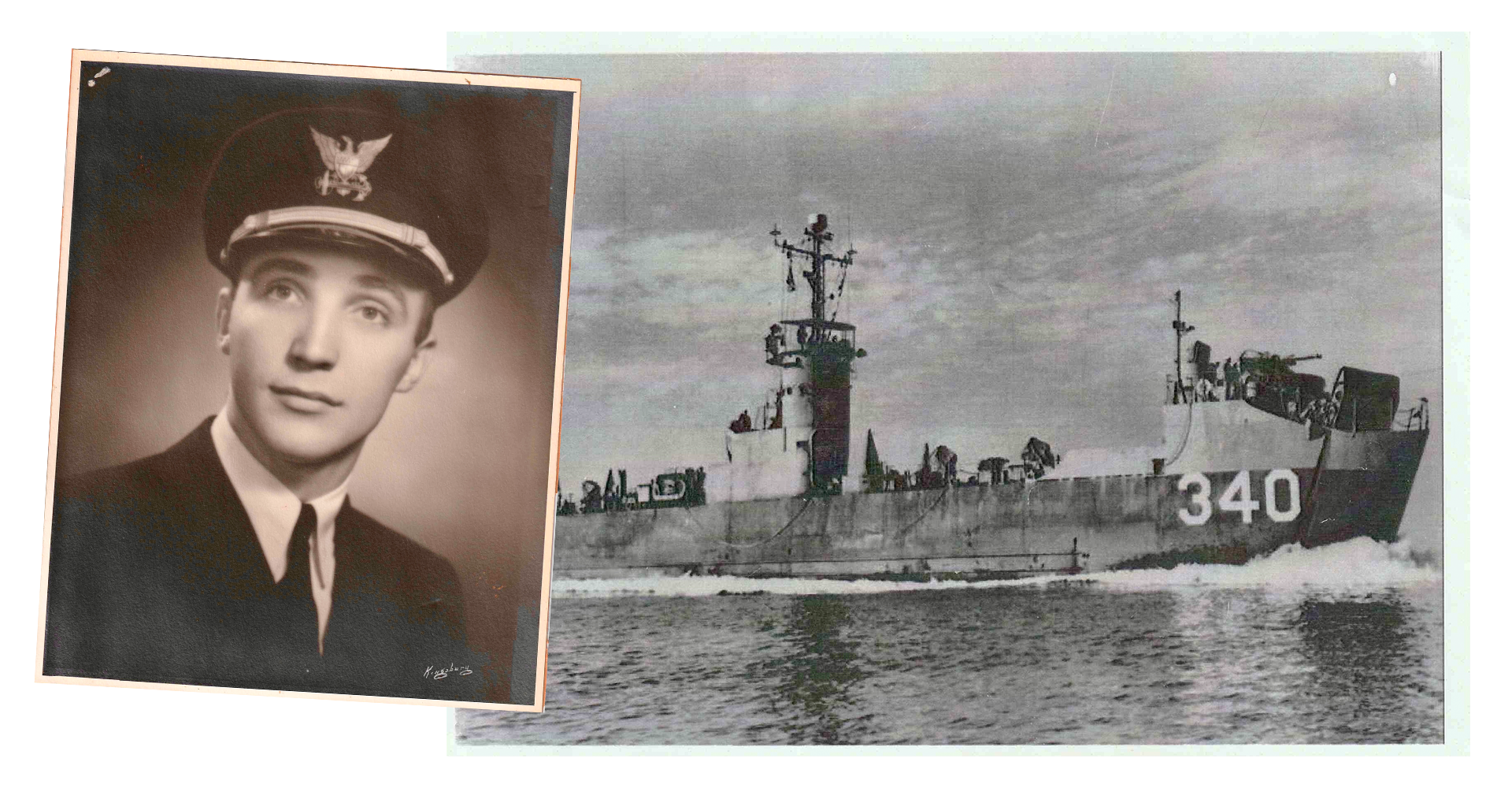 For several months, the team at Burch Barrel carefully considered what product we could create in order to honor a pivotal inspiration in our lives, John Burch.
Grandfather to our CEO and Founder, John Burch lived a life full of hardship and joy. Of sacrifice, love and family.
His story is not unlike many others', but perhaps that is what makes it so special.
We considered all the qualities that we admire about him. Dependability. Quality. Balance and Tenacity.
It quickly became apparent that those features are the same that we admire in a quality product that is a key companion in many of our lives. Many of us use this product every day, often for years and decades at a time.
Handcrafted in Bozeman, Montana, with the highest-grade materials, the Johnny Knife is our tribute to the honor, integrity, and character of the man who inspired it, John Burch.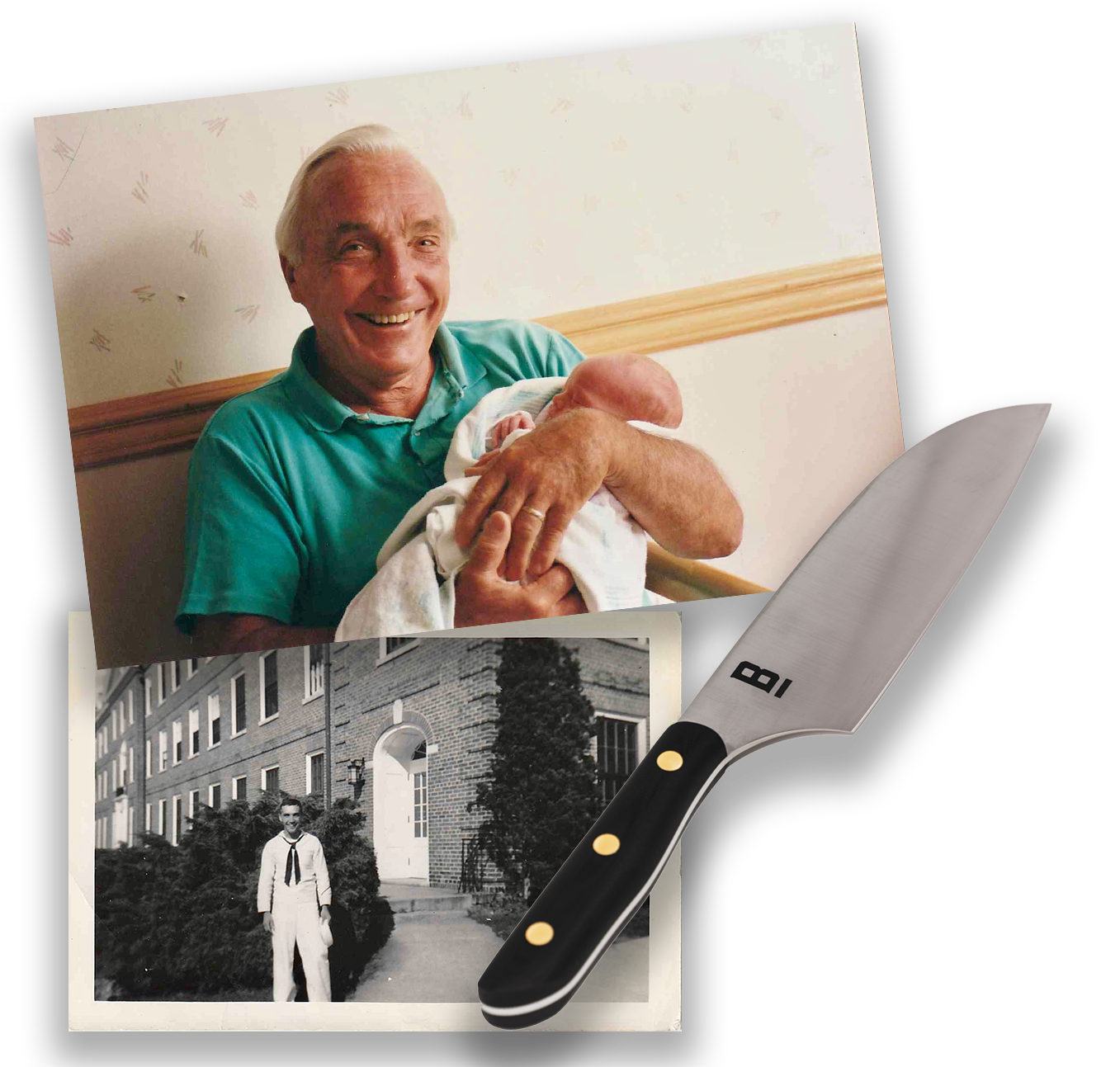 ---
1924 would prove to be a year of great promise. John Burch, the youngest of seven children would soon find out that in the 85 years ahead of him he would face the great depression, World War II, the Korean War, the tumult of the 60s and the changing of America from a post-industrial nation to one at the dawn of the internet age.
    John was born at a time when coal was delivered to your home, and an icebox was just that – a box filled with ice to keep things cold. Horse and carriages were still common on the streets of Baltimore and vehicles for the sale of vegetables, fruits and milk. Knives and scissors were sharpened by traveling cutlers who went from house to house in their wagons. The streets of Baltimore made great places for stickball and provided all of the temptation young boys loved and their parents tried to shelter them from. Here you grew lean, and hard muscled and prepared yourself for a life of few luxuries and many demands.
    At 18 John enlisted in the Navy and would serve until the end of the Second World War. Injured once, he saw action in the Pacific piloting landing craft to the beaches of Okinawa and Guam.
---
 From there, John went on a full scholarship to the University of Virginia, where he would letter in 3 sports – boxing, lacrosse and cross country. In the late 40s and early fifties college fights would draw crowds of 10,000 or more, as fans lined up to see battle toughened "students" go at it just as they had on military bases throughout the war. John was named an All-America lacrosse player and Virginia's athlete of the year as a senior.
      He met a married a Philadelphia debutante named Robin Sinkler in 1952 and right after their honeymoon in beautiful Atlantic City he was called up for the Korean war.
John wrangled a spot in the Coast Guard and served his country for 2 more years.
In 1953 his first child, Chris was born. He was the first of four children that the Burch family would have over the next 8 years, all of whom would go through high school and college and grow to have families of their own and make John a proud grandfather of 15 many years later.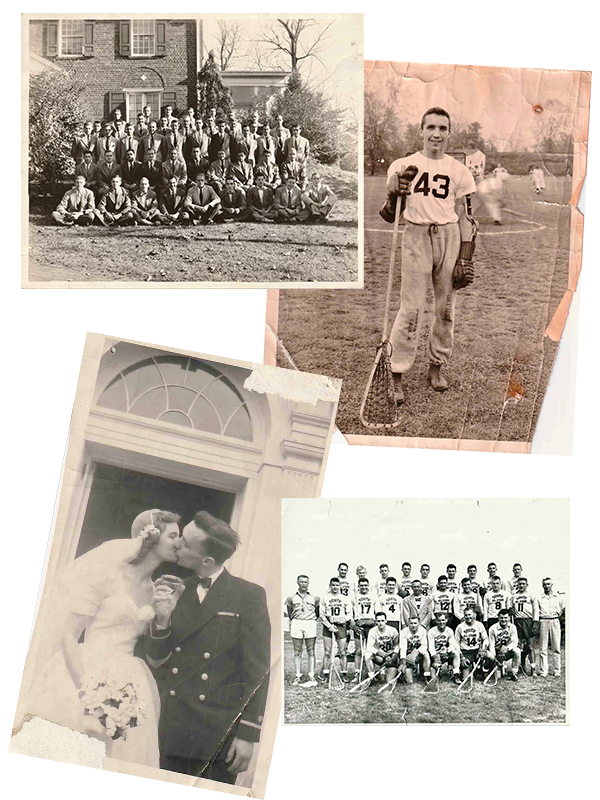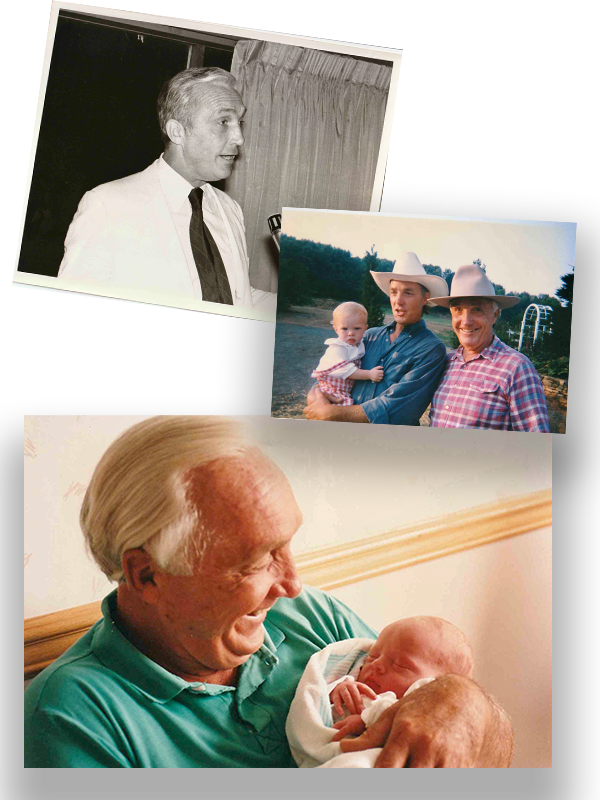 John was a family man, a devoted Catholic and a community leader. He would start off working for Proctor and Gamble as a sales rep and over the next 50 years he would start his own business and grow it to a $10 million enterprise. His story is one we're all familiar with - and certainly one we can all admire.
    There's enough about John to fill a book – his was a life well led, one with great hardship and great joy, all the many setbacks any engaged person is bound to face in life and the many accomplishments that come with grit, determination and a little bit of luck.
    We built the John Knife to proudly stand the test of time – to be used for its utility and to be appreciated for its craftmanship. Like its namesake, the Johnny Knife, after a lifetime of use, will remind you all the better for its nicks and scars, of the many meals and the many people it has served so well.
---
A hybrid silhouette that has been fine-tuned and optimized for effortless slicing, chopping and dicing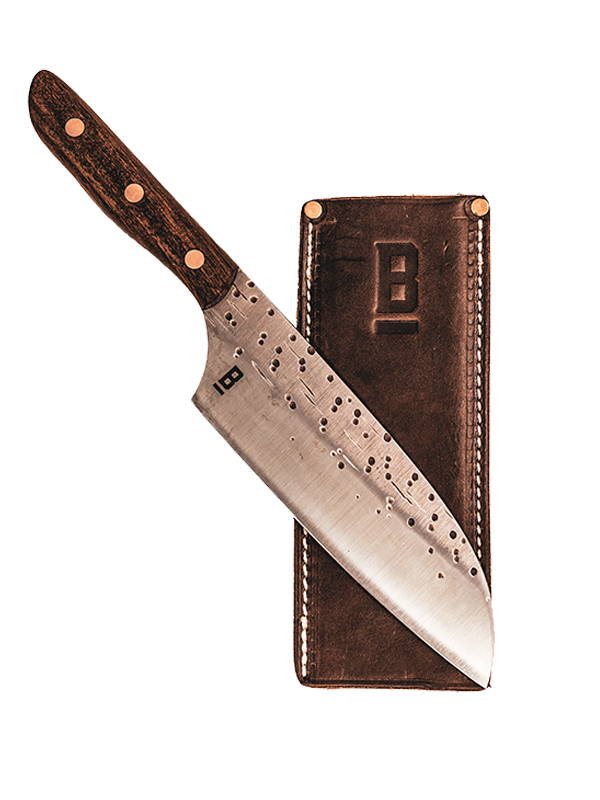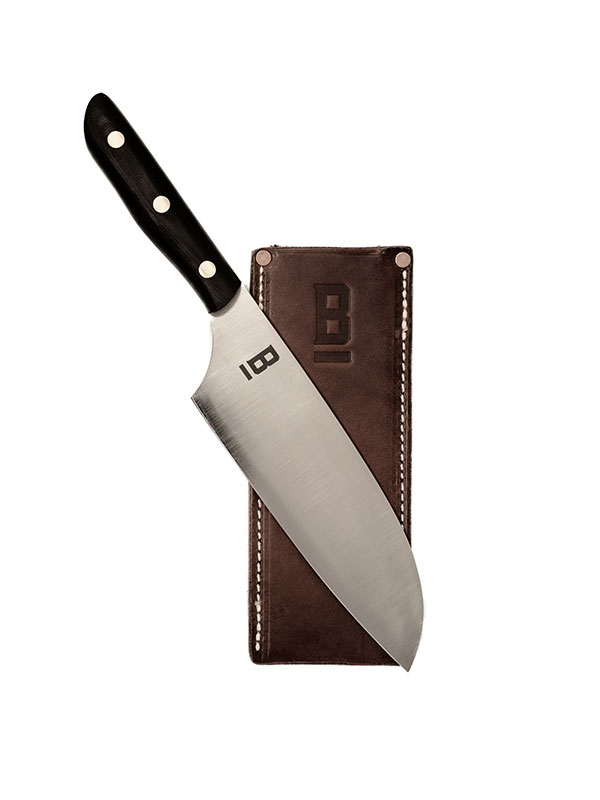 ---