---
Give your Mom a Mother's Day meal she'll never forget. These three simple yet delicious recipes compliment eachother beautifully and are sure to show Mom how much you appreciate her. Juicy, flavorful grilled chicken with a refreshing, crisp watermelon paired with a bright Paloma cocktail are sure to delight. Bring your family together this Mother's Day with food, fun, and fire on the Burch Barrel.
Rosemary Dijon Grilled Chicken

---
Ingredients
1 TB olive oil
3 TB dijon mustard
1 TB coarse ground mustard
3 cloves garlic, minced
½ tsp salt
½ tsp pepper
2 TB fresh rosemary, chopped
2 lbs chicken breast or thighs
Step-by-Step
Whisk together the olive oil, mustard, honey, garlic, salt, pepper, and rosemary.
Place the chicken in a gallon-size ziploc bag and pour in the marinade.
Press out excess air, seal the bag and then gently mash the bag with your hands until the marinade mixture evenly coats the chicken. Marinate for at least one hour.
While the chicken is marinating, start your coals on the Burch Barrel or set your grill to medium to high heat.
Remove the chicken from the ziploc bag, and place directly on the grill grate. Grill until the internal temperature is 165 degrees.
Once to temperature, remove and let sit for 5 minutes, then serve.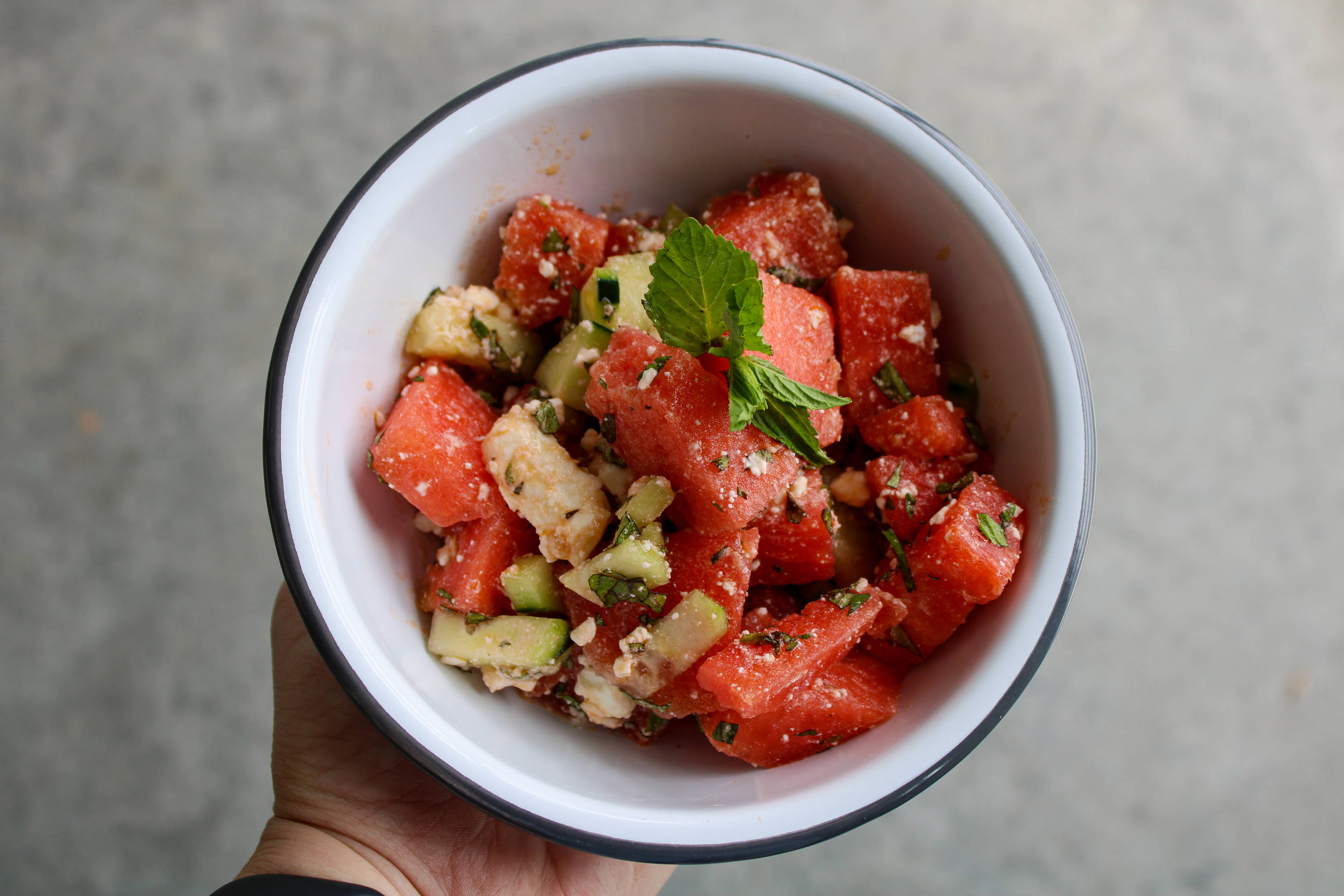 ---
Ingredients
3 c cubed seedless watermelon
¼ c olive oil
2 TB red wine vinegar
½ tsp salt
1 c medium cucumber, chopped
1 c feta, crumbled
½ c mint, chopped
Step-by-Step
In a small bowl, whisk together oil, vinegar and salt.
In a large bowl, combine watermelon, cucumber, feta, red onion and mint.
Add dressing and toss to coat.
Garnish with more mint and flaky salt if desired.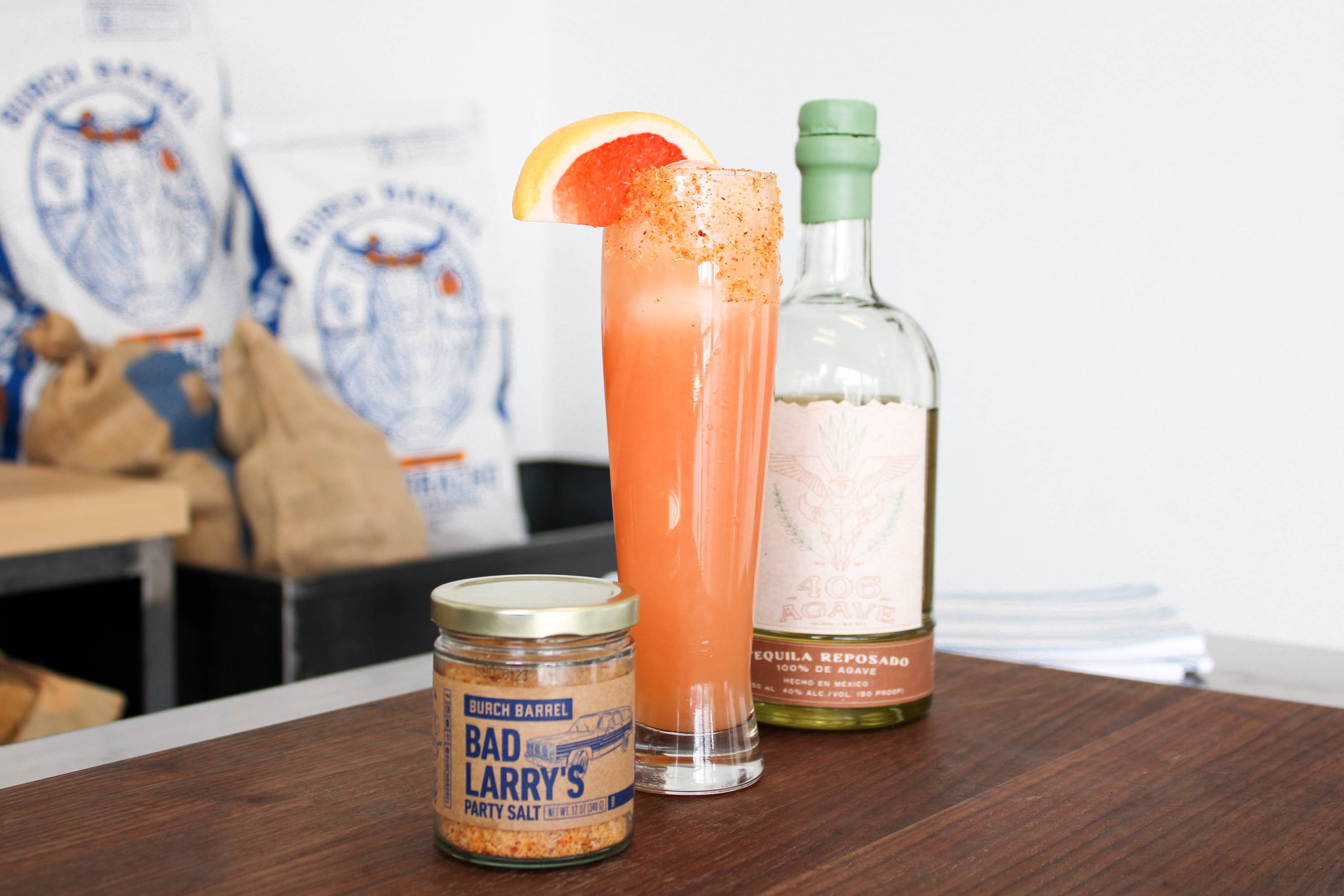 ---
Ingredients
Ice
2 oz tequila
3 oz grapefruit juice
½ oz lime juice
1 oz water or sparkling water
Bad Larry Party Salt for rim or Tajin Salt
Lime wedge or grapefruit wedge for garnish
Step-by-Step
Salt the rim of the glass by rubbing a grapefruit wedge around the edge, and dipping into a small plate of salt.
Mix the tequila, grapefruit juice, lime juice, water or sparkling water into the glass.
Fill the glass with ice and garnish.
---