Whether you're grilling, searing, or BBQing that premium cut of meat, our Macho Quebracho Lump Charcoal is perfect for naturally enhancing pork, beef, chicken, and fish. The Burch Barrel allows you to use a wide range of cooking methods so we've curated a dense, long-lasting, and incredibly hot XL lump charcoal helping you create delicious meals.
Axe-Breaking Quebracho Hardwood
Made in Paraguay

Size: Extra Large Chunks
Grade: Restaurant
Weight: 20lbs
Ethically sourced from Paraguay

With a name derived from the Spanish word quebrar, 'to break' and hacha, 'axe,' Paraguayan lumbermen can attest that quebracho is one of the world's strongest and hardest woods.



---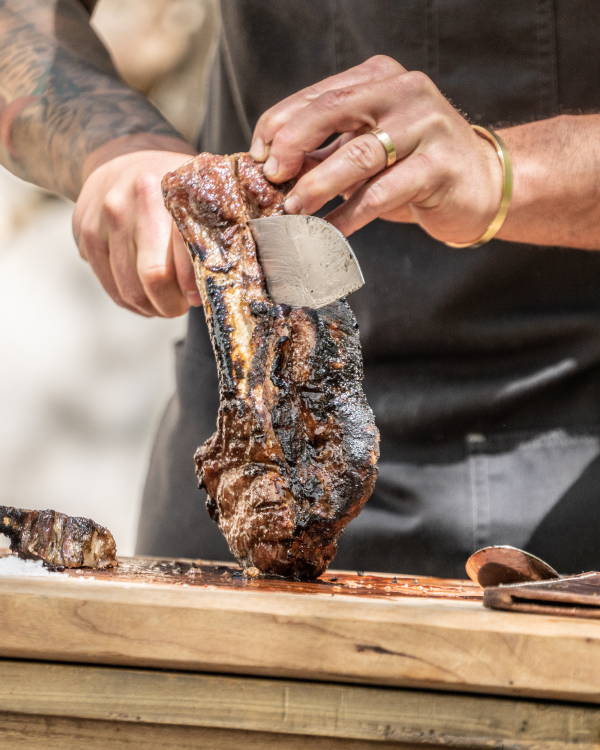 Macho can get as high as 1100F which is more than enough to deliver that steakhouse crust. High heat creates the Maillard Reaction or caramelization responsible for rich, complex, sweet and savory flavors.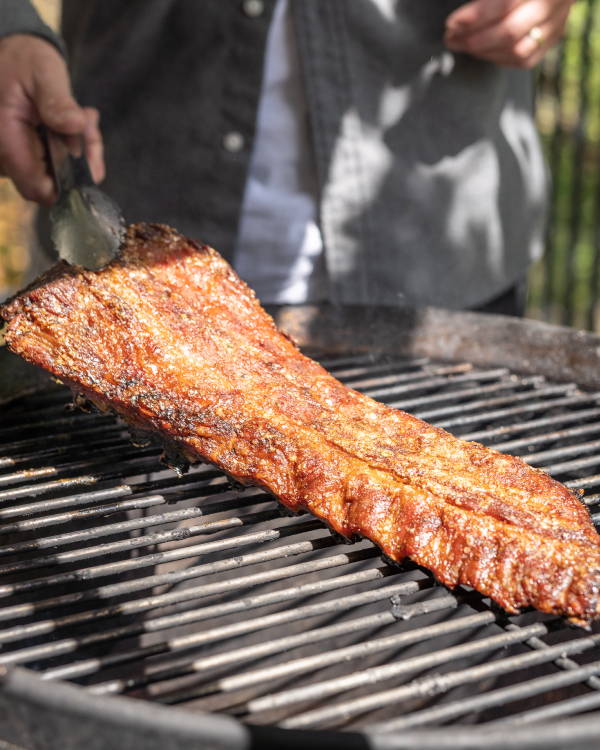 The high heat and longevity of Macho Quebracho means you can use less and it lasts longer for those slow and low days.

High heat has an immediate effect on dough. This effect will give it the best rise and crust you can imagine.


Harder wood burns hotter and this charcoal is guaranteed to give you the hottest temperatures and longest cook times. Combine the density of Quebracho with our mix of XL chunks and cook time is lengthened. Size does matter and by super-sizing our lump charcoal, you'll get more than just one cookout session. Grilling with Burch Barrel Macho Quebracho lump charcoal is reliable, has great temperature regulation and gives a more consistent way to cook. So, getting your meat to the exact tenderness or doneness that you prefer is simple.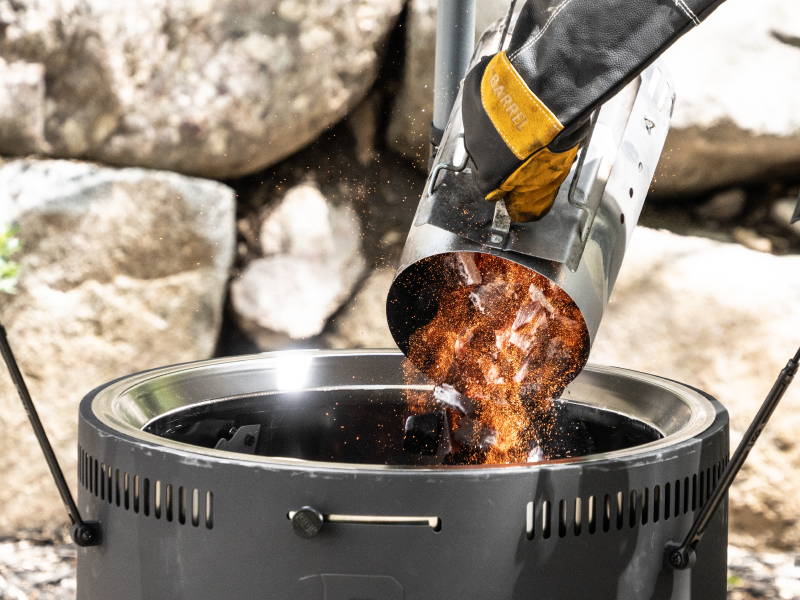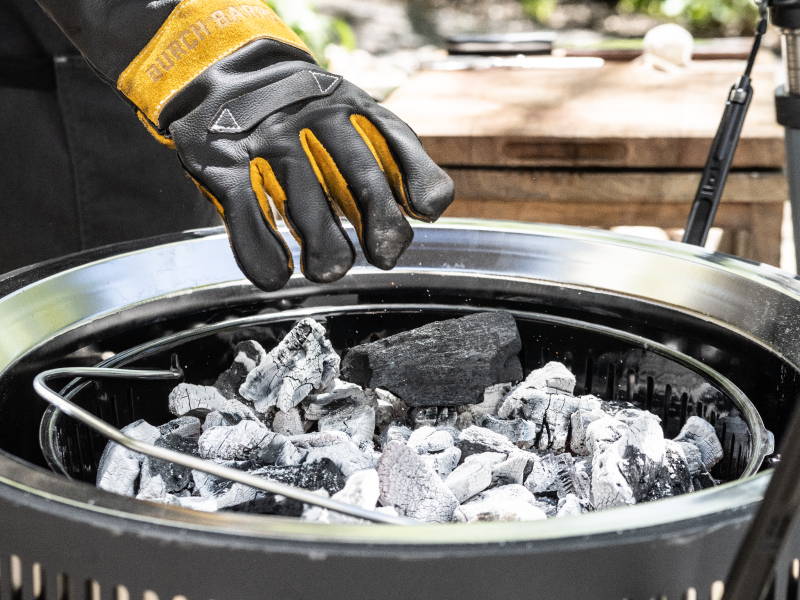 Quebracho burns clean so there is no bitter or smolder smoke flavor. It burns hot resulting in faster ignition when wood is added producing blue, clean smoke faster. As lump charcoal is made from heated timber to eliminate the toxic content of the wood, using it for cooking makes the smoke smooth, primal, and flavorful. The unique smoky taste comes from fat dripping onto amber red coals which can't be replicated through any other medium of cooking. Burch Barrel's XL lump charcoal does not spark or pop and produces little ash to dispose of. It's simply smooth, clean smoke that imparts delicious flavor.


Typically you think of charcoal as the remains of the fire, however, by naturally stopping the decomposition and carbonizing it through a process called Pyrolysis, it creates a product that burns hotter than wood. Lump charcoal is made by burning very large pieces of timber slowly in an airtight chamber which eliminates any moisture, sap, or natural chemicals in the wood. Cutting off oxygen to the fire before the wood can char and turn to ash preserves the richness and integrity of the charcoal.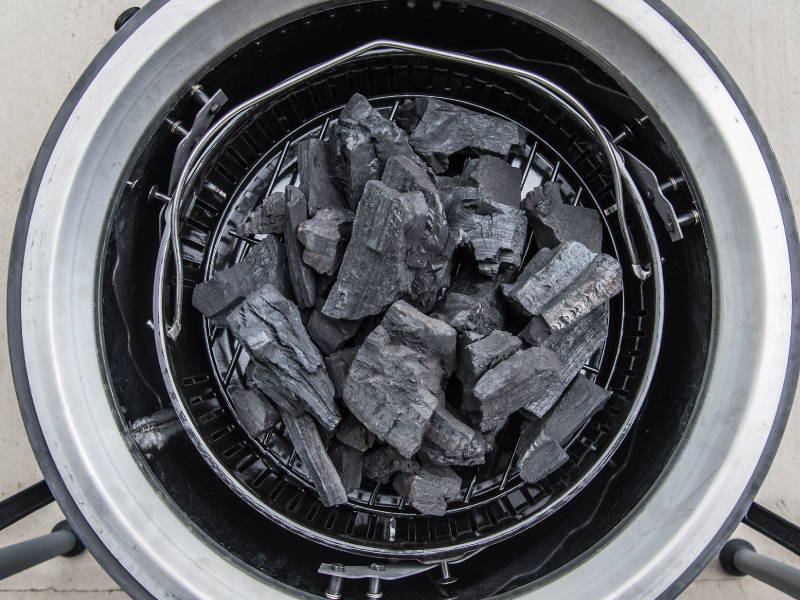 Written by
an anonymous user
on
Customer Reviews
based on reviews
There are no customer reviews yet.
Thank you for submitting your review. Once it is approved, your review will show up in the list of reviews.
Submitting your review failed. Please try again.