FREQUENTLY ASKED QUESTIONS
What materials is Burch Barrel constructed with?
Designed to last, the Burch Barrel is engineered from 304 Stainless steel and high heat resistant coated steel.
What is the total weight of the Burch Barrel?
The original Burch Barrel is right around 65 lbs manufactured weight including the lid, tripod and hardware. The barrel alone is about 45 pounds.
What are the Burch Barrel's dimensions?
With the tripod, the height is adjustable between 84" and 89". The tripod footprint occupies a 60" circle. The distance between each leg is roughly 50".
Does a Burch Barrel come with a carrying case?
No, it does not come with a case but keep an eye out for exciting new Burch Barrel accessories coming soon.
Is there any assembly required when I receive my Burch Barrel?
The Burch Barrel comes almost ready to use out of the box but yes, you will need to assemble the tripod and hang the barrel.
Does my Burch Barrel come with a warranty?
How do I become a Burch Barrel dealer?
Email us at dealerinquiries@burchbarrel.com to get more information.
Can I order a customized Burch Barrel?
Do you offer overnight shipping?
If you need a Burch Barrel that quickly please feel free to contact us directly so we can examine shipping and cost options.
Do you ship internationally?
Do you offer interest-free financing?
Yes, we offer interest-free financing through Klarna. Easily split your purchase into 4-18 payments so you can spread the cost of your purchase over time. There's no interest or added fees when you pay on time. Just select "Klarna" at checkout.
Do you offer military or industry discounts?
Yes! We do. Please visit the page below page to learn more.
Can the Burch Barrel be touched while in use, or will it be too hot?

Like all outdoor cooking surfaces and fire pits the Burch Barrel will be hot and must be treated as such. We do use a patent pending air flow design to help reduce the external temperature of the Barrel.
How portable is the Burch Barrel?
The Burch Barrel is designed portable and easy to move around. We designed it to specifically be able to handle a day in the backyard, on the beach the next and then beside the wall tent at elk hunt. Its adjustable legs allow for use in uneven terrain.
After removing the barrel, the tripod can be easily disassembled. Each leg removes from the tripod and can break down into 3 parts for easy transport.
Is it okay to leave my Burch Barrel outside year round?
To keep your Burch Barrel outside year-round we recommend it be covered.
Can my Burch Barrel be used with wood or charcoal?
Absolutely! The Burch Barrel is designed for high performance enjoyment using charcoal or wood for cooking.
How do I maintain my Burch Barrel?
urch Barrels are built to be durable and packable so that it can go where you go. In order to get the most out of your Burch Barrel and ensure a long life for it, you have to take care of it just like you would any other piece of equipment in your gear room. This list of basic product care will help to ensure the longest life-span and best performance for your Burch Barrel. Please contact Burch Barrel Customer Service with any further questions.
After the use of your Burch Barrel, remove the coal pan and clean it out thoroughly.
Use warm water to remove soot and debris from the coal plan followed by a grill stainless-steel cleaning compound and degreaser. This will help reduce any future flare-ups.
Use the same stainless-steel cleaning compound on the lock collar and barrel rim.
Use grill grate cleaning compound and a grill scraper after each use for a clean grilling surface.
With warm water, cleaning compound and degreaser and a lot of towels, clean out the interior of the barrel and underneath the hood at least twice a year.
Keep the moving parts lubricated with a silicone spray will ensure long life and lasting performance.
Does my Burch Barrel require cleaning, if so, how often should I clean it?
Before each use, clean the grill grate. After each use, let the Burch Barrel cool off and dump out the coal pan.
How does the Burch Barrel fare in coastal areas where salt corrosion is of common concern?
The Grill is made with coated steel and 304 stainless. Although this a strong protection against the elements, prolonged exposure to coastal environments decreases the life span of the product. Rest assured we are working on a solution for our salt-water loving customers.
How do I register my Burch Barrel for the Rough & Tumble Warranty?
You may have seen some verbiage about registering your Burch Barrel in your user manual. We're excited to share that now, upon purchase, your Burch Barrel is automatically registered for our Rough & Tumble Warranty. You no longer need to separately register your puchase.
Burch Barrel designs and manufactures with functional excellence in mind. The Burch Barrel and accessories are constructed with state-of-the-art materials and designed with meticulous attention to detail. Our Limited Warranty guarantees everything we build against manufacturing defects in materials and craftsmanship for the practical lifetime of the product.
Our Warranty does not cover damage due to normal wear and tear, neglect, or misuse but these can be repaired or replaced for a reasonable charge.
Warranties will be reviewed case by case and Burch Barrel will decide to either repair or replace manufacturing defects in material or craftsmanship. In the case of a warranty repair, we may send replacement parts or source a local, quality handyman to repair the product for you at no cost. Shipping a barrel is expensive and inconvenient for you so working with a local professional is the best solution we have found.
This warranty gives you specific legal rights, and you may also have other rights which vary from state to state.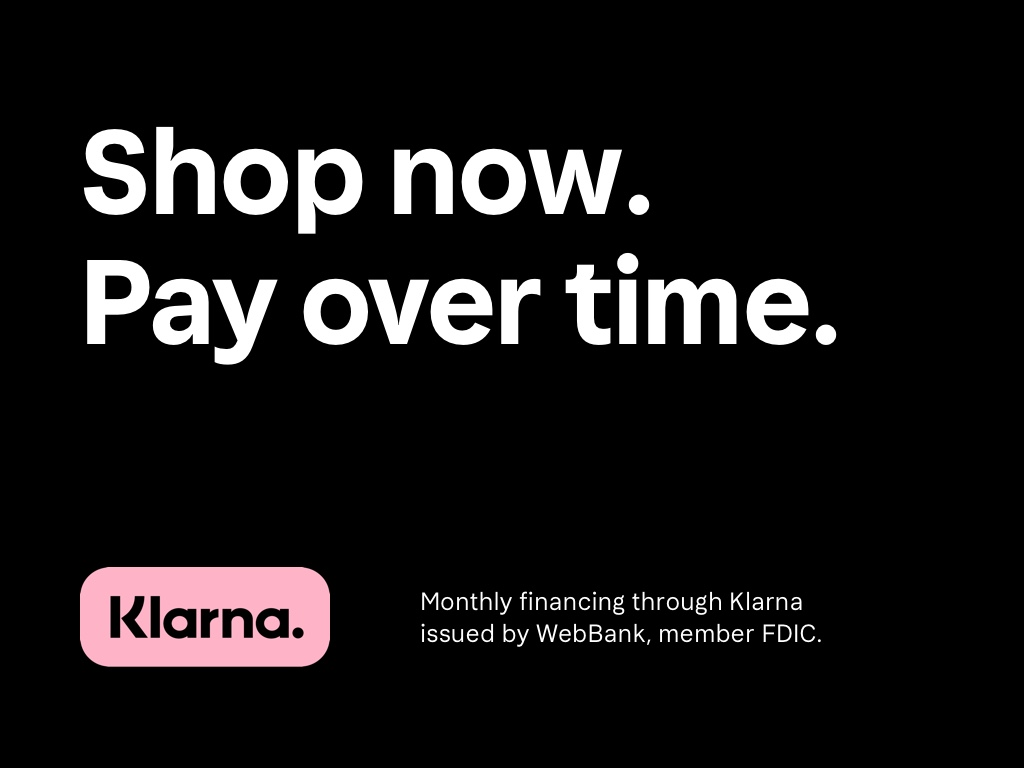 We've launched with Klarna to offer flexible payment options! Just select Klarna at checkout to split your total purchase into 4-18 equal installments. No added interest or fees when you pay on time!
Burch Barrel offers a 30-Day Money Back Guarantee on product that is unused and in like new condition. . Although we are pretty sure you will have a fire going within 30 minutes. Customers have 30 days from the date of purchase to return any product for a full refund or exchange for a different size, minus the shipping costs. Products must be in new condition without any physical damage. Any physical damage may result in a less than full refund. Some products are subject to a restocking fee. Upon arrival and prior to assembly of your Burch Barrel or use of any other products, we suggest you inspect the product for any damages that may have occurred in shipping.
Purchased at a Dealer/Retailer?
For any products purchased through an authorized Burch Barrel retailer, their return policy applies. Please contact those retailers in the event that you will be seeking a return, refund or exchange.
Our goal is to ship accessories and branded gear to you the same day the order is placed, but in most cases, orders are shipped the following business day. When shipping online orders for a Burch Barrel, we use Ground for all shipments. Please allow for delivery to take 5-7 business days. Shipping and handling fees will be calculated by weight and shipping location. Please contact us ASAP if you require any last minute changes to your order and we will do our best to accommodate your request.
If you are interested in international shipping, please reach out to service@burchbarrel.com for international pricing details.
Burch Barrel products are available in more than 70 retail locations across the United States. Use our Dealer Locator to find the location closest to you.
Burch Barrel is about creating a contagious atmosphere, cultivating community and spending quality time with quality people. We believe a Dealer Team is a critical component to building the Burch Barrel Community.  
If you are interested in becoming an authorized Burch Barrel Retailer, please contact us on the page linked below and someone will reach out to you shortly.