The Full Burch Bundle is the ultimate over-fire package that comes with everything you could possibly need to get up and grilling Burch style.

In it you will receive one of the following

V2 Burch Barrel
Serape Cover
Stockman's Gloves
Pan Hook**
Sorting Stick
1 Swag Hat or Shirt

*Please note, the Pan Hook is currently on back order and will ship separately from the other items. It is expected to ship in early October 2021. We apologize for the inconvenience.


V2 Burch Barrel:
The Burch Barrel is the original over-fire suspended grill, smoker and and fire pit designed with versatile and functional excellence and made to be the central hub for any outdoor gathering.

From backyard to base camp, the barrel is a portable hearth where family & friends can cook, eat, & share stories. Constructed with state-of-the-art materials and designed with meticulous attention to detail, the Burch Barrel will last a lifetime and is sure to accompany your friends and family in making some of life's best memories.

Our innovative features were designed to ensure a top-notch culinary experience. They include:

LOCK COLLAR LID AND GRATE: Make quick adjustments to your coal/fire height or heat without disturbing your food. Simply lower the lid and secure the grill grate to the lock collar lid by aligning the pegs with the notches. Raise with the pistol grip slider and adjust your heat as needed. Your Traeger can't do that, can it?

TRACKSTER HEAT CONTROL RAILS: Raise and lower your coal bed with ease, even in the middle of cooking. Nine height settings are built into the trackster rail system that spiral along the inside the barrel. So whether you want high heat to sear and boil, or lower heat to smoke and bake, controlling the heat is easier than ever.

EVERLEVEL TRIPOD: Solid carbon steel yet packable legs enable you to level the barrel whether you're on a rocky riverbed or a sandy beach.

STOKER VENTS: Adjustable top and side vents enable precision control over your heat. Slide vents open to customize the intensity of heat through a directional oxygen draft and a double wall that keeps the external surface of the barrel kid and dog friendly.

HANGING HOOK: Suspend food from the hanging hook located on the bottom of the lid to roast, sear or slow cook.

Constructed from high-grade steel and aluminum components, metal fasteners, unfailing welds and reliable powder coating, you can be sure to enjoy years of hard use ahead of you. Our Rough & Tumble Warranty guarantees everything we build against manufacturing defects in materials and craftsmanship for the practical lifetime of the product.


Serape Cover
The Serape Cover is as tough as the Burch Barrel that it wraps up and protects. The double stitch construction of the extra tough and heavy-duty fabric has been rain/snow tested and will keep the Burch Barrel safe from all elements.



Stockman's Gloves
Safely adjust your coal pan, transport a hot dutch oven, or handle just about anything that would be too hot to hold barehanded. Made with 100% genuine leather and heat resistant fabrics, the Stockman's Glove was designed to withstand extreme heat but still be dextrous enough to handle whatever cooking needs you have.


Pan Hook
The Pan Hook was originally designed to assist with raising and lowering the coal pan that comes with the Burch Barrel, allowing the user to easily hook the handle and adjust to their desired trackster setting without burning your hands. .

We've since discovered it's the ideal tool for moving and adjusting a coal pan, dutch oven, grill grate or just about anything else that's too hot (literally) to handle - regardless if you are using a Burch Barrel or not.

Made of 100% Stainless Steel, our SureHandle Rubberized Grip ensures a tight hold on whatever you're moving, holding or adjusting.

*Note, a heat resistant glove is recommended when using the Pan Hook to protect your fingers from hot coals and sparks.

Sorting Stick
Work with your coals, adjust your meat, or scratch your back, there isn't much you can't do with a Burch Barrel Sorting Stick. The 100% stainless steel construction and SureHandle Rubberized Grip ensures that this product will get the job done, whether you're flipping steaks or spreading coals.


Burch Merch
Included in this bundle is one hat or shirt from our collection of Burch Merch - a surprise every time!

*Please note, affiliate codes are not valid on the Full Burch Bundle, as the items are already discounted.


Barrel Weight: 55 lbs
Tripod Weight: 20 lbs
Tripod Height: 81" to 84"
Tripod Footprint: 60" circle
Grill Diameter: 18" (254.47" sq

Stockman's Gloves:
One Size Fits Most

Pan Hook
Handle: 5"
Shaft: 5.5"
Hook: 1"

Sorting Stick
Handle: 6.5"
Shaft: 24"
Hook: 2.5")

Burch Barrel V2
Exterior Body: Cold Rolled Steel
Insert: 304 Stainless steel and high-heat-resistant coated steel
Aluminum components
Matte powder coating

Stockman's Gloves:
Outer: Genuine Leather
Inner: Heat Resistant Fabric

Pan Hook
Stainless Steel
SureHandle Rubberized Grip

Sorting Stick
Stainless Steel
SureHandle Rubberized Grip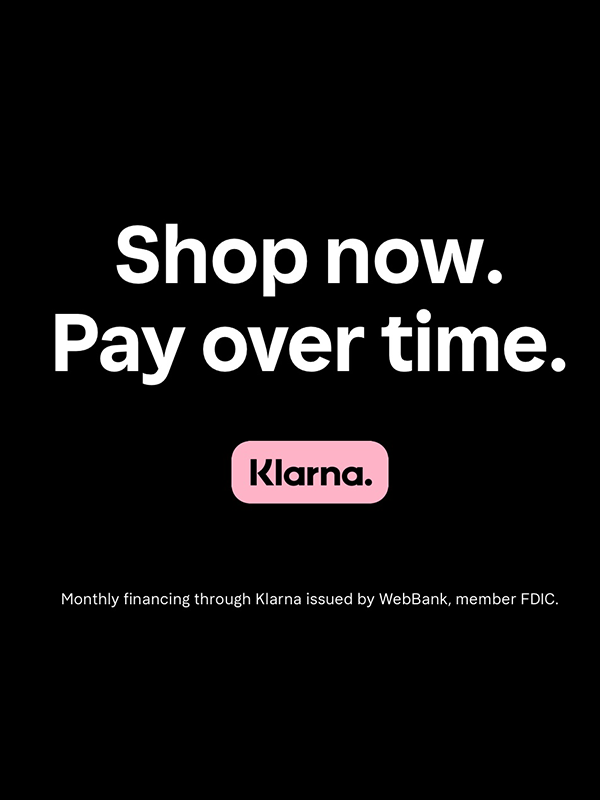 We've launched with Klarna to offer flexible payment options! Just select Klarna at checkout to split your total purchase into 4-12 equal installments. No added interest or fees when you pay on time!

The Burch Barrel is constructed with state-of-the-art materials and designed with meticulous attention to detail. Our Rough & Tumble Warranty guarantees everything we build against manufacturing defects in materials and craftsmanship for the practical lifetime of the product.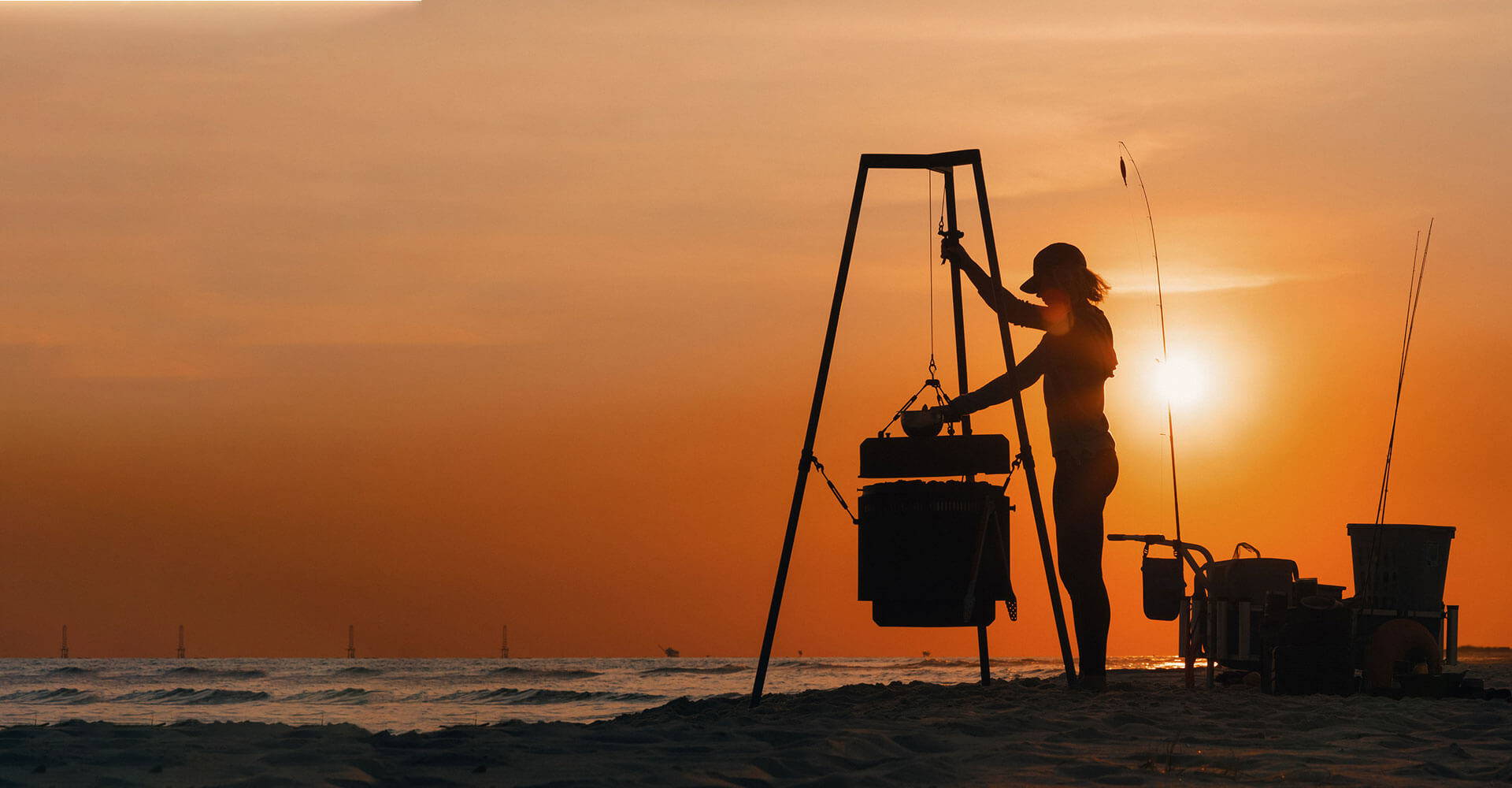 Learn more about specific cooking techniques, fuel choice, assembly and more from our extensive instructional video library.

Written by
an anonymous user
on
Customer Reviews
based on reviews
There are no customer reviews yet.
Thank you for submitting your review. Once it is approved, your review will show up in the list of reviews.
Submitting your review failed. Please try again.